Artificial turf for Soccer Fields (5X5), Monofilament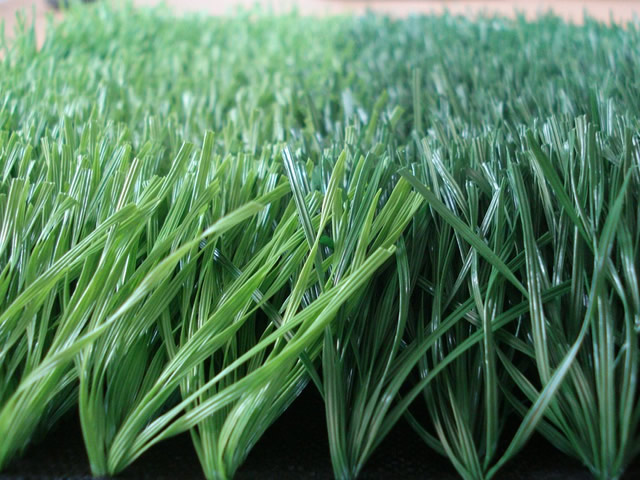 New generation artificial turf for soccer field construction, Monofilament, is very close to natural grass, it looks like the natural one, it matches perfectly to the surroundings and it's wear-resistant. You can find it in different tones of green, FIFA certified or not.
Usage: Soccer field construction, multi-purpose sport fields construction and other outdoor activities.
Yarn: PE, 8800-14000 Dtex, 45-60mm pile height, Monofilament
Colour: Dark green (emerald), Light green (olive), Bi-color (light - dark green yarns)
Infill materials: Silica sand – SBR granules for soccer fields with artificial turf
Warranty: 7-9 years
Characteristics of monofilament artificial turf for soccer fields
Natural appearance
This artificial turf has a similar appearance to the natural grass and it suits to the natural environment, giving a sense of convenience during activities.
Wear- and weather-resistant
Monofilament artificial turf is wear-resistant in usage and weather conditions, due to its particularly strong yarns.
Safe for athletes and friendly to the environment
Artificial grass effectively reduces the shocks to the joints and ankles, protecting players from injuries.
The composition of the material excludes risks of environmental polution. It's harmless to the soil and underground water. Artificial grass is anti-pollution, UV-resistant, anti-parasitic and noise absorbing.
High UV-Stability
Strong color- fastness and high resistence even in areas with high UV levels. A guarantee of 8 years is offered for no color fading.