Artificial turf for Soccer Fields (5X5), Fibrillated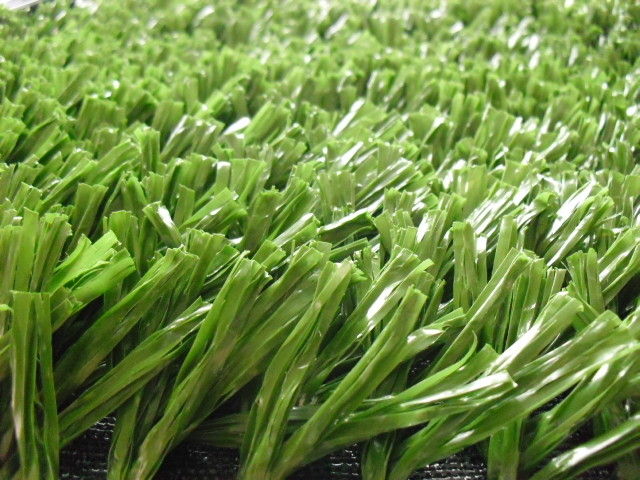 This type of artificial turf has been specially designed to be more resistant to wear due to intense use, while at the same time it retains the elasticity and resilience as well as the characteristics the current athlete searches for. You can find it in FIFA Certification or not.
Uses: Soccer, Multi-purpose field and other outdoor activities.
Yarn: PE, 8800-12000 Dtex, pile height 40-60mm, Fibrillated
Colour: Dark green (emerald)
Infill materials: Silica (quartz) sand for sport fields – SBR granules
Warramty: 5-8 years
Fibrillated soccer field artificial turf characteristics
Excellent resilience ability
The artificial turf comes immediately back to upright position, even during the usage of the field (immediately after stepping on it).
Safe and environmental friendly
It effectively reduces the effect of the shocks to the joints and ankles of players, protecting them from injuries. The composition of the material excludes polution of the environment. It's harmless to the soil and underground waters. Artificial turf is made by means of anti-pollution technology, it's UV-resistant, anti-parasitic and provides with sound insulation.
High UV-Stability
The unique elements and the manufacturing technology of artificial turf provides with guarantees for a perfect performance and durability even in areas with high UV levels.